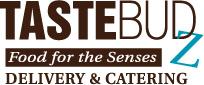 Pick-Up NOW AVAILABLE AT OUR NEW LOCATION
3150 Skokie Valley Road, Highland Park
Must Call First to Place Catering Orders at least 36 hours in advance@ 847-322-7623

The Grill from Highwood may have moved after 10 years and changed names, but our

food is still available to be delivered to your home, business or special event. Our catering and food tray menus offer a large selection of appetizers, soup, deluxe salads, sliders, specialty sandwiches as well as chicken, fish and beef entrees. Favorites include delicious BBQ Ribs, Broasted Chicken, Homemade Meatloaf, BBQ Ranch Chicken Salad, Chicken Parmesan, BBQ Pulled Pork or Chicken and Italian Beef
We do not use products with transfat oils or MSG. There is a Gluten Free bun/bread
option available and we also offer a variety of vegetarian dishes.

Now offering homemade FROZEN SOUP & MEAT and Homemade SALAD DRESSINGS See offerings on Frozen products menu page
and the other various menu pages attached for your specific needs.
Find us at the Markets...
Evanston Outdoor Market Starting May 6, 2017 (Saturdays)
Libertyville Farmers Market Starting June 1, 2017 (Thursdays)
Lake Bluff Farmers Market Starting TBD (Fridays)
Lake Forest East Farmers Market (Saturdays 2nd and 4th weeks)
Our family thanks you for your support.